JOHN DELMONTE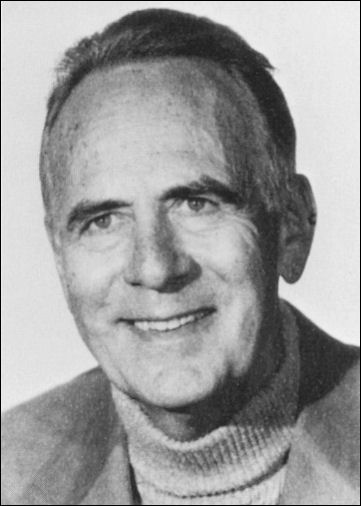 John was born in 1913 and passed away in 1992. The career of John Delmonte spanned half a century, closely paralleling the years of man's greatest advances in materials science. As a materials engineer, his major career achievements have centered on the ever-expanding technology of modern-day plastics. These achievements include numerous patents, awards, and publications.
Books which bear John Delmonte's name include "Metal Filled Plastics" – Reinhold Publishing Company; "Plastics in Engineering" (three editions) – Penton; "Plastics Molding" – Wiley & Sons; "Technology of Adhesives" – Reinhold; "Technology of C/G Fiber Composites" – Van Nostrand Reinhold; and "Origins of Materials and Processes" – Technomic Publishing Company, Inc.
Mr. Delmonte was active both as member and officer in many professional societies, including California Institute of Technology Associates, Los Angeles World Affairs Council, Plastics Hall of Fame (elected 1976), The Society of the Plastics Industry, Society of Plastics Engineers, Society for the Advancement of Materials and Process Engineering, where he was a Fellow, American Chemical Society, American Society for Testing Metals, Rotary International, Adventurers Club, Plastics Pioneers, and the Explorer's Club (New York City).
Mr. Delmonte founded Delsen Testing Laboratories in Glendale, California and Furane Plastics, Inc., in Los Angeles. He earned his B.S. degree at New York University, College of Engineering, and an M.S. at Massachusetts Institute of Technology. He has a Certificate in Archaeology from UCLA, 1984. His early career was in research at The Naval Aircraft Factory, Philadelphia; Sunbeam Electric Company in Chicago; and the Plastics Industries Technical Institute in Los Angeles. His career as president of Furane Plastics covered twenty-five years, during which time he built Furane into one of the leading specialty plastic resin companies in the world.
The 1980's permitted Mr. Delmonte and his wife, Janet, more time to devote to research and writing, directed particularly towards identifying materials resources throughout the world, and the processes which introduced them into our cultural activities. The Delmontes have traveled to rarely-visited areas all over the world, including the Burma/China border, the "Stone Forest" near Kunming, as well as more accessible sites all over Europe, the Near East, and Australia, where they examined aboriginal cave art.
He founded Delsen Testing Laboratories in 1957. Forty five years later, Delsen remains a leading independent laboratory engaged in the mechanical, electrical, and flammability testing of engineering composites. We are dedicated to providing accurate, reliable test results. This is accomplished by a rigorous attention to detail and precision. Delsen's team is a dedicated group of testing professionals, who keep pace with the continuing changes in industry. Delsen is accredited by A2LA, the leading accreditor of laboratories in the US, and is approved by most major aerospace firms. This assures Delsen's customers of accurate data and acceptance by their customers. For more detail, please see our website at www.delsen.com.
Provided by:
John Moylan President
Delsen Testing Laboratories, Inc.
1024 Grand Central Ave Glendale CA 91201